The tight home entertainment field demands ultra-efficient marketing. Scull Communications will be your guide in advising, planning, and coordinating marketing and promotional opportunities while avoiding expensive pitfalls.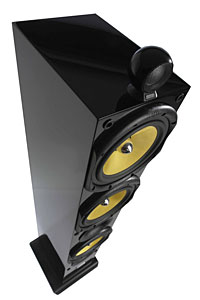 We begin by learning as much as possible about your products and business goals. Together we'll frame up a positioning statement around your brand, a colorful marketing message defining your products.
We'll work out just the right key words and phrases forming the basis of a powerful marketing message/storyline. We'll bring your brand into sharp focus in consumers' and dealers' minds with communicative, emotive language that overcomes potential problems and spins an involving, emotive story.
Then we'll orchestrate a powerful, evocative, above all efficient marketing campaign making best use of Scull Communications' experience and industry access.
Our special press strategy "sequences" Product News items, First Looks, Upcoming Reviews, Show Coverage, and actual Reviews online and in print to best advantage, building the industry buzz you need to succeed.
Experience, coordination and planning go a long way.