The market is a surly beast and margins are flat. But "also ran" was never in your plans. Successful companies manage rapid growth with effective marketing and promotional strategies keeping them ahead of the competition.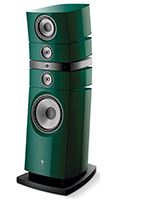 Scull Communications has wide-ranging experience on both sides of the CE equation: business (coordinated PR, marketing, brand building, communications, sales support) and publishing after many years in the press. This unique insider view allows for more effective, optimized marketing opportunities.
We provide access, services, advice and strategies for compelling brand-building and marketing campaigns through coordinating websites, press campaigns, news items and "time-release" review placement.
Scull Communications' clients enjoy access to everything and everyone they need to succeed.
What can we do for you?